Regular price
Sale price
$69.89
Unit price
per
Sale
Sold out
AVAILABLE TO BACKORDER - Buy now for dispatch when stock arrives.
Shipping

FREE SHIPPING available on all orders over $125

FREE 3rd Party Shipping Insurance to the value of your order [via Shipinsurance]

Cut off time for service type:

FEDEX Ground & Home Delivery – 4PM
FEDEX Express Air – 6PM
UPS Ground and Air - 4PM
USPS – No cut off times – we only aim to dispatch all orders within 24 hours. Monday to Friday. 

All deliveries are carbon neutral [Powered by Shopify Planet]
Why buy from Medisave?

Medisave supplies medical professionals, medical centers, medical/nursing students, businesses and home users.

No minimum order
Wide range of payment types accepted
No delay Laser Engraving and dispatch til 4pm EST
Choose shipping from UPS, USPS and FedEx
Tracking by email and SMS.

Need some advice? Speak to our friendly team on (203) 404-4876
Share
View full details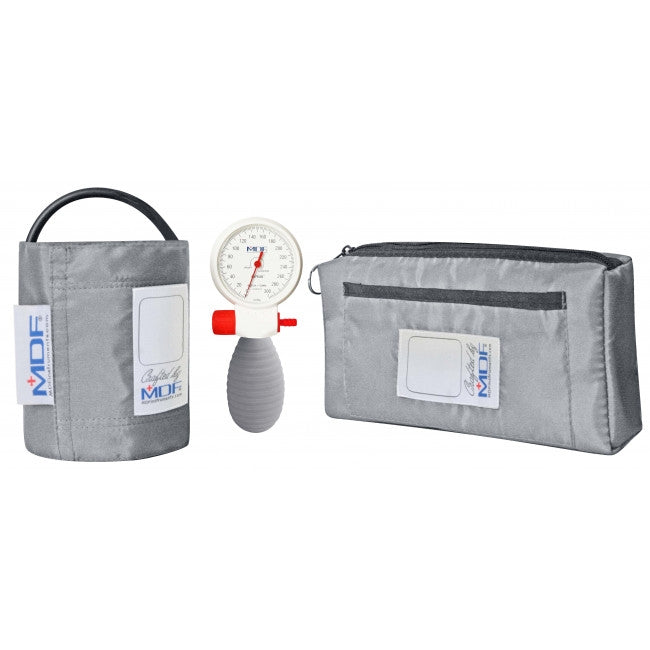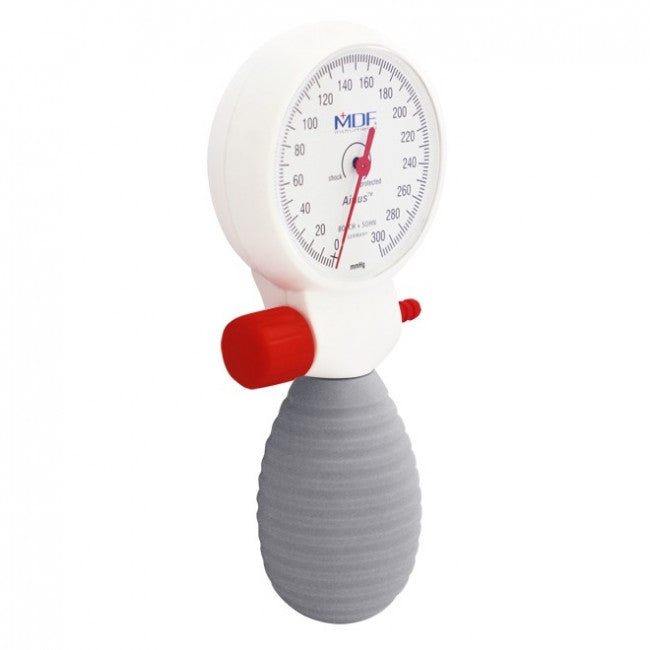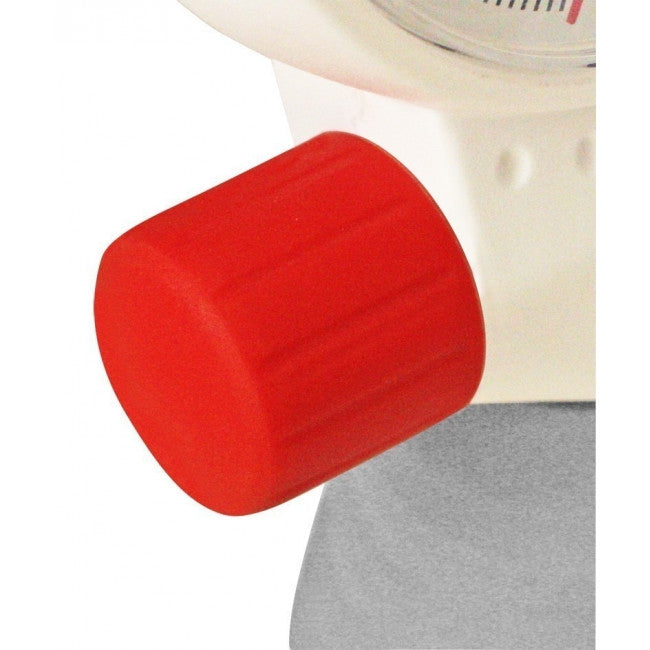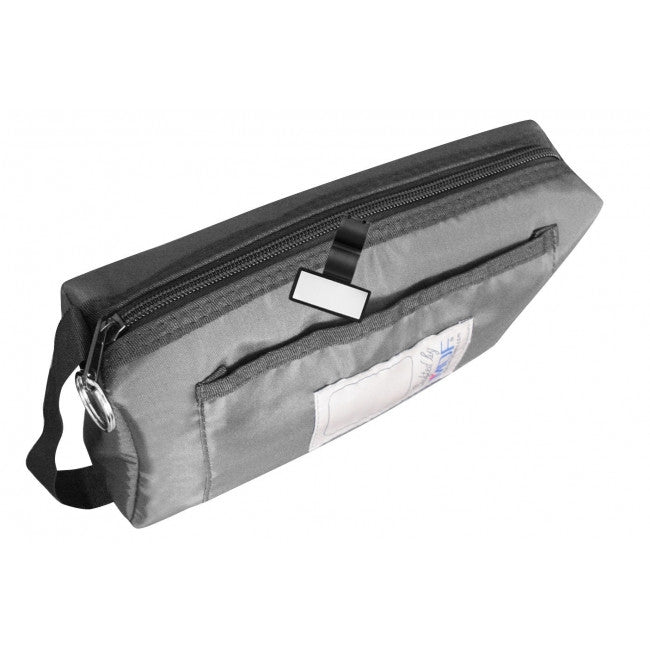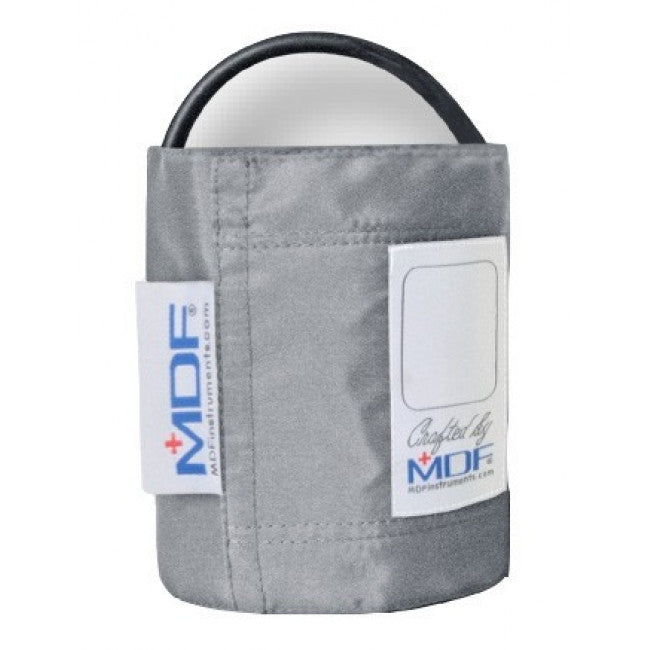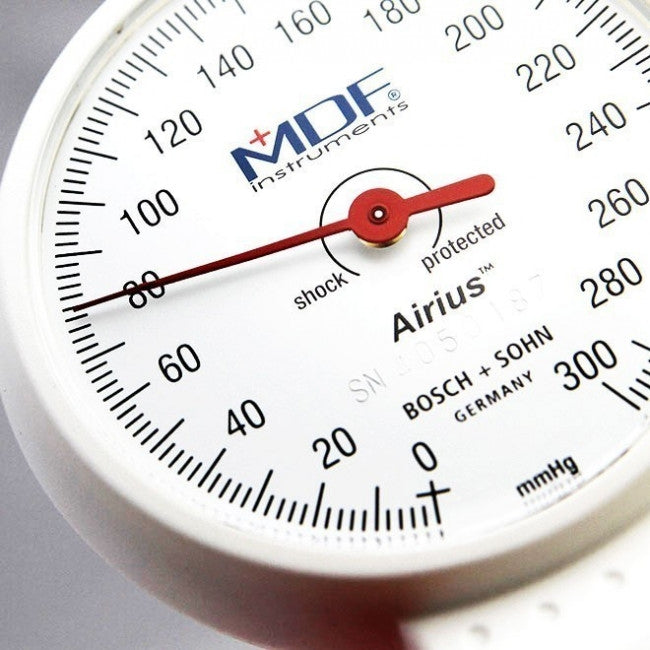 Handcrafted Since 1971 | Lifetime Calibration | 3-Year Warranty on Parts.
Overview
Lighter than your smartphone, you'll forget it's in your pocket. The Airius® gauge is entirely German-made, and it is the original creation of Bosch + Sohn™ that became the most popular sphygmomanometer in Europe. A collaboration between industry pioneers—Bosch + Sohn™ and MDF® Instruments—brings you the Airius® backed by the tradition of craftsmanship and heritage of excellence. From the workshop in Junigen, Germany to the palm of your hand, it is the definition of quality, brought to you exclusively by MDF® Instruments.
Gauge
By Bosch + Sohn™, this 100% German-made blood pressure monitoring instrument features Shock Protection Technology certified by the German Institute of Metrology and the patented 2-in-1 tube technology eliminates jumping dial during inflation. With its elite craftsmanship, it is no wonder that 77% of all German doctors use Bosch + Sohn™ blood pressure monitoring instruments. A precise, certified 300mmHg manometer that attains the accuracy of +/- 3 mmHg without pin stop, and features an easily identifiable high-contrast dial.
Movement
The German movement inside each gauge is painstakingly assembled and tested by expert craftsmen with patience, dexterity, and fanatical attention to detail. Every gauge is stress-tested 3,000 times and calibrated five times to achieve the highest level of lasting precision.
Cuff
Resistant to abrasion, chemicals (chlorine and peroxide), and moisture, the adult Velcro® cuff is constructed of high-molecular polymer nylon. Sized to meet American Heart Association recommendations, the artery indicator label and index range further ensure proper cuffing for correct arterial compression. The single tube seamless inflation bag is constructed of crack-resistant, non-sticking, high-density hypoallergenic latex-free PVC. The universal bladder tube enables compatible cuff exchange with all MDF® and other major brands of blood pressure systems.
Bulb & Valve
Ergonomic palm design enables precise single-hand air inflation and release. The patented 2-in-1 tube technology eliminates jumping dial during inflation while the non-stick screw-type valve delivers precise deflation control rate. The anti-slip inflation bulb is constructed of crack-resistant, non-sticking, high-density hypoallergenic latex-free PVC.
Accessories
Nylon zippered carrying case with Velcro® side pocket, ID tag.
Lifetime
Accurate readings for a lifetime. All MDF sphygmomanometers and replacement cuffs come with a three-year warranty and a lifetime calibration warranty!